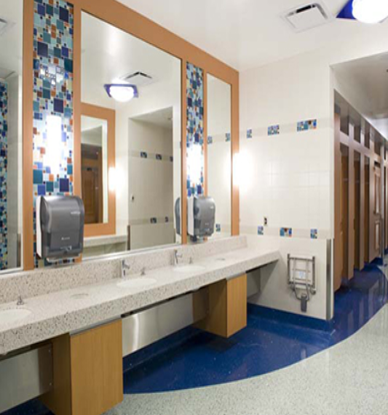 The way your restrooms look and function can have an impact on your companies bottom line, and thus deserve special attention from building service contractors, or your employees to keep them clean and functioning efficiently. They're hot spots for janitorial activity, necessitating more cleaning and restocking than any other room or area in your building.
Restrooms are home to a variety of products and equipment, from toilet tissue and paper towels to dispensers and faucets. Also, restroom trends include more eco-friendly products, family areas that also function as changing stations and the trend is the less you touch the better. This is where First Choice Distribution can show our expertise in helping you create a positive user experience while being sustainable and cost-effective. "Attention to this area should be paid from the very start of an account", says Scott Story, account manager at First Choice Distribution.
"Whenever we get a new opportunity, we spend a lot of time on the front end going through what we offer and commit to them," says Story. "One of the many things we look at is what would be the most efficient product offerings and how should they be dispensed, from towels, hand dryers toilet paper dispensers, as well as hand soap."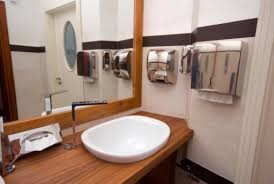 Each customer's assessment is going to be different. Some clients haven't updated their restrooms for what seems like decades; others have dispensers that are broken or are in disrepair. Some may have a disproportionate number of men or women in a department or floor, which can greatly affect restroom dispensing and waste removal needs.
"Every facility is different. The density is different, the usage is different, and because of that, we are able to make specialized recommendations to fit each customer's needs," says Story. "We want to present solutions to them that make every aspect of their lives much easier at little to no cost in regard to any outages throughout the day."
For more information, including a janitorial product savings audit from one of our representatives, contact us at solutions@fcdist.com